iPhone 7 - Review of the hottest phone this year
2016-09-20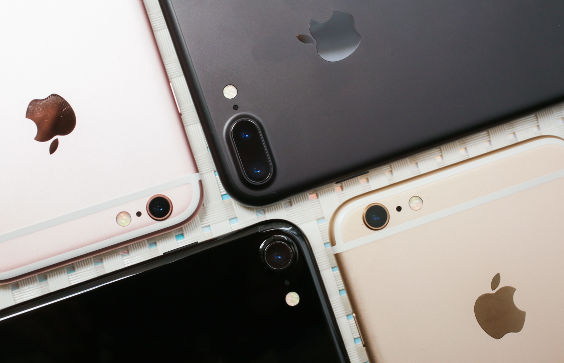 IPHONE 7 - Review of the hottest phone this year
Semptember has always been this month of the year - we all wait for the new iPhone premiere. As you have probably read, we have created a summary of all rumours before the iPhone has already been unveiled. You can compare these two posts and see, if we have been right or wrong!
You can find the rumours HERE
And below we present to you a long-awaited review of the iPhone 7.
DESIGN
In the design game, there are only 2 things you should probably know.
Firstly, there is no more mini-jack.

 

Apple has dropped it in favour of a new Lightning EarPods, and a pair of wireless AirPods (more on this later).
Secondly, Apple has finally decided to change these lousy antenna lines. They are still a part of the aluminium unibody, but they have been produced in the colour matching the back of the phone. It is a cosmetic change we are happy to see.
If we were to sum up the design section, we would say - not without regret - that Apple has not surprised us. We have seen this design for more than 2 years now. It is still sharp, but a little bit old now.
DISPLAY
The changes we see in the displays are just some minor updates. There hasn?t have been an update in the resolution nor the size. Instead, Apple says that it has produced a 25% brighter displays and that they now have a ?wide colour gamut?. It?s hard to say or judge if this is only a marketing move, but the iPhone 7 ?s display does look a little bit better than its older brother?s.


HEADPHONES REVOLUTION
It is probably the only revolution, rather than an evolution this fall. Apple has made a bold move not to include a headphone jack any more. Instead, it has used a free space to boost the haptic engine and give it more power. What is more, EarPods now come with a Lightning connector, and your iPhone 7 will be shipped with a Lightning to mini-jack adapter. Additionally, Apple has introduced a new product in its line - AirPods. Without all the marketing, they are just a very pricey wireless EarPods. Is this bold move going to pay off? We will see!
WAS THERE ANYTHING NEW?
Apple introduced some new features, but in vast majority they are just bumps in the specifications. We have two new colours of the iPhone 7 to choose from: Matt Black and Jet Black. The latter is said to be an outcome of a ?precision nine-step anodization and polishing process? and supposedly will be getting a lot of scratches very fast. The Home Button has also waited long enough, and is now a non-physical button, that answers with taptic feedback to your finger?s pressure. iPhone 7 is also waterresistant now, up to 30 minutes and has gained a second speaker near the Home Button, making it a stereo device. Apple claims that its battery is 10% more efficient. The processor has been replaced with a new one (A10 Fusion). Both iPhones have better cameras now (both - 12 MP back and 7MP front), and a Plus version comes with not one but two lenses - second one being a tele-lens, allowing for a 2x optical zoom and a better quality of low-ligh images.


BOTTOM LINE
If we were to sum up the iPhone 7 / 7 Plus and make a statement, we would say that we are a little bit disappointed. Although Apple has shown us - again - two good devices, we were expecting an innovation, a bold move. We wanted to see Apple setting new standards for the next two years for the competition, not just refreshing it?s already good phones.
We can only hope that iPhone 7s will come as an all new device, despite what we are used to.




zdjęcia:cnet.com techradar.com