Pola - Polish economic patriotism app
2016-09-09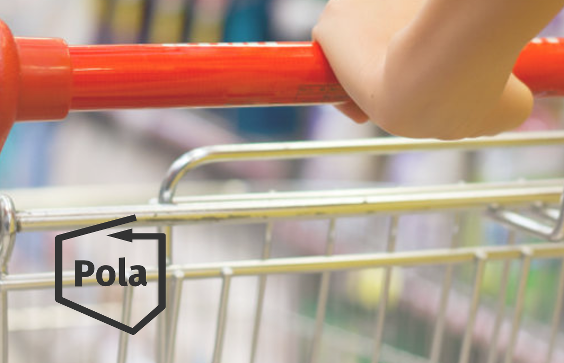 Pola - Polish economic patriotism app



Pola App will tell, how Polish are the products you are holding in your hands. It is a new Jagiellonian's Club project. Pola allows you to scan the bar code of any given product, and provide you with information about the producer and how Polish is he on a scale from 0 - 100. Sounds interesting?


It's the answer to globalisation
According to creators, Pola is the answer to globalisation of huge concerns. It helps with distinguishing Polish products from foreign ones, supporting the Polish economy as a result. In the age of megastores and store departments with names sounding not very local, it is rather hard to find and distinguish the local, Polish products. And here comes Pola - after scanning the barcode, the app will tell if the producer relies on Polish venture capital, if it manufactures it's goods in Poland, if it has an R&D department in here and if it's a part of foreign company. 

Algorithm - the heart of the app
The algorithm that assesses the grade of patriotism in the given product, has been created in Jagiellonian Club Centre of Analysis. Pola analyses each producer, giving him from 0 to 100 points for each of described below categories. 
35 points are assigned for the percentage of polish capital in a given company. 10 points can be scored for the sole fact, that the firm is registered in Poland, next 30 for the production process taking place in here as well. If the producer employs experts in the field of R&D in Poland, he can gain additional 15 points. The last 10 points can be awarded for not being a part of foreign concern. Algorithm and the database are updated regularly, with the flow of new queries from app users. 


Poles are curious
Pola has been created in November 2015 and in just 8 months it has been downloaded more than 300 thousand times. Creators are also claiming that users have scanned more than 3.7 millions products. The app is available for Android and iOS devices. We must admit, that the numbers are inspiring. Poles really do have a lot of curiosity in their hearts. We are wondering, if the information about the companies is influencing customers decisions in favour of Polish producers or not?


Still in development
Pola developers have their hands full. Due to a huge popularity of the app, there is still a lot to be done. In the database, there are more than 1800 companies but in the queue more than 11 thousands are waiting. There is not less work with products submission. Those with EAN code have to be manually verified, and there are more than 420 thousands of them waiting - scanned earlier by the users.
Pola creators also plan to launch a similar platform, allowing to grade restaurants and cafes. It seems interesting but we are not sure if knowing that a caffe or restaurant is entirely or in any part not Polish will stop people from coming there... 

You can read more and download the app through the developers website.