How to safely use a phone in the car?
2016-08-09
How to safely use a phone in the car? 
Driving a car and using your phone at the same time is not only illegal, but also very dangerous. Research at Utah University shows, that our awareness drops dramatically when we talk on the phone when driving. It impairs our ability to drive and to react immediately. You should also remember, that there are other people on the roads - our irresponsible actions may also influence the safety of the others. So before you start your journey, we suggest preparing your phone and yourself for the ride. Safety comes first!
Prepare your phone
Safety on the road is dependent on one thing - your focus. It is very important no to distract yourself while driving. You phone should not deliver you any notifications apart from what you really need. Therefore, we present you a few tips on how to manage your phone during voyages.
Use docks and mounts
There is a huge chance that your phone doubles up as your navigation. If it does, you will want to use a car holder. Place it on your middle dashboard, so it doesn?t goe into your view, but also stays

 

in the vicinity, so you will not have to move your head around every time you need to follow the guide. Remember to plug in the charger - you will not have to panic when your phone runs low on battery.
If you can - connect your phone to your bluetooth speaker or headset. There are many advantages - you will hear navigation better, control the music easier or be able to take calls, if you decide.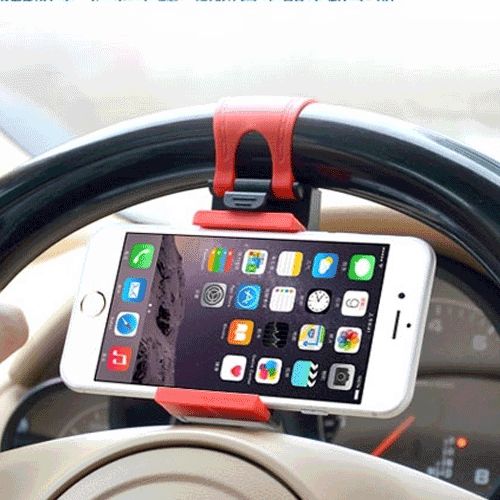 Silence your phone
So it doesn?t disturb you with all those very important messages, facebook updates and notifications. They can wait. Everything can - you should convince yourself that while driving nothing is more important than your safety. If you really do have to check your phone - stop, take a break and do it. If your phones lets you, turn off any vibrations form notifications. If anyone writes to you, there will not be any temptation to reach for your phone.
Do everything in advance
If you want to make a call during the ride - start it before you depart. If you want to listen to the music - turn it on before you leave. GPS, navigation, any other applications you want to have turned on - the same rule applies. If you prepare everything before you start your journey, you will be calm that you have everything prepared.


Hide your phone
If you don?t use it to navigate your way, you don?t play music from it and you don?t connect it to your infotainment car system - hide it. Put it in a case, in a bag, on the back seat. If you can?t reach it, you will not have to worry about any unseen notifications.
The less you use it, the better for you.Remember - using your phone while driving is forbidden. If you really need to use your phone in the car, you should take a break and take care of it. There are other people on the road that you have to consider. Your safety is their safety.