7 tips to make your battery last longer
2016-07-28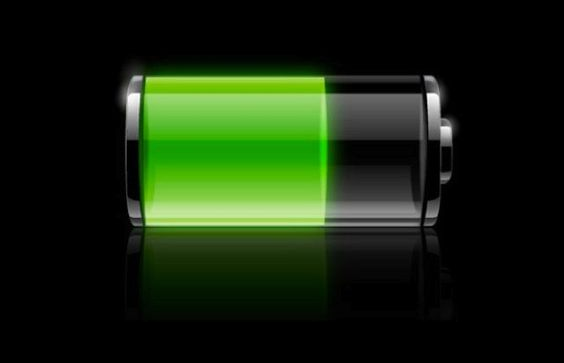 Juicing up your phone is pretty easy, right? Well, it can be done in a good, and perfect manner. We want to show you 7 tips, which can help you keep your battery in good condition and let you enjoy your phone longer! 

1.Forget about the battery "memory"
A few years ago, in every electronics store sales assistants were convincing us - the phone has to be discharged fully once a few cycles and then charged again to full capacity to keep it's battery life. But back then, phone manufacturers used to use nickel-cadium batteries. Nowadays, we use Litium-ion batteries in almost every device, which does not have a so called "battery memory". They don't have to be fully discharged, and to be honest...  

2. Don't discharge your phone to 0%
It it never a good idea to fully discharge your phone. And charging it from 0 to 100% - even worst, as it puts huge stress on the battery. Battery University claims, that they should not be discharged more than to 25% of the capacity. 

Worst habit? Discharge your battery to 0 and then charge it fully. After a few hundred cycles like this, your phone will loose it's capacity and will have to be replaced.  
3. Don't charge your phone fully
Already mentiond Battery University, after many tests came to the conclusion, that the best practice is to keep your battery between 20 and 80% of it's capacity. Don't let your phone charge fully, and be careful with leaving it charged for long when it already reached maximum. Decide, if you really have to leave your phone plugged for the night. Maybe it will be better to have it charged in the evening and then in the morning? It may require change of your "phone habits", but we believe it is worth it. Especially, when you are an owner of a phone without removable battery, like iPhones. The cost of changing an Iphone battery varies from model, but can cost up to  few hundred PLN. 
4. Don't overheat your phone
Mobile devices are manufactured to be used in room temperatures. You probably know, how low temperatures affect the battery life in the winter time. Higher temperatures are much more dangerous than the low ones though. Don't leave your phone or any other device in places warmer than 35 Celcius degrees. High temperatures can destroy the batteries, and that is not something we want to happen. 


5. Have the most recent software
One may say, that software has nothing to do with battery life. But hey. Software creators - Apple, BlackBerry and Google, suggest to update the softwer to the newest version as soon as it comes out. Very often, newer software consists of patches, which help the batteries stay in healthy condition much longer. 
 

6. If you want to store your phone, do it when it's half empty

Storing your phone when it's fully discharged can end badly. Apple says, that their phones can even "turn off and never turn on", when stored without any battery left. So, charge your phone to 50%, turn it off and then safely store it.  

7. Keep to good practices of using your phone
Closing apps working in the background may not be enough anymore, but there are several things you may want to keep in mind:

Use WiFi instead of cellular data wherever you can;

turn down phones backlight;
turn off keyboard wibrations and sounds;

avoid animated and live wallpapers;

set your phone to turn off the display after 30s;

turn the WiFi and Bluetooth connectivity off when you don't use it
Mistakes we described happen. They won't kill your battery life after just a few cycles, but remember - good habits can save you time and money!