SAMSUNG UNPACKED 2016 - Galaxy Note 7
2016-08-04
SAMSUNG UNPACKED 2016
Samsung Galaxy Unpacked is an event which brings us all of the presents we?ve been waiting for. This Tuesday Samsung has blessed us with long awaited successor of the Galaxy Note 5. Suprisingly, it comes named as Note 7, as Samsung decided to skip the number 6. You can read more about this in our previous blog post: HERE.
So what has changed? What cool new features has Samsung prepared for us? Read on.


OLD COOL FEATURES
The Galaxy Note 7 comes with a few features we have already seen before. This is a good news, since they have chosen the best elements of their phones and combined their best features into Note 7.
Waterproof
Galaxy Note 7 is said to be waterproof. It will resist the water from damaging it for a half an hour when submerged in water up to 5 feet. It may come in handy during those long awaited holidays at the sea. Half an hour in the water is enough to take many good shots. If you need more - we suggest buying a proper sports cam.


Wireless charging
Galaxy Note 7 can be charged wirelessly, just like the previous Galaxy phones. No suprise here, although we are still impressed by the quick charge technology which allows a 3500mAh battery to be fully charged in just 95 minutes.
Camera from S7
Samsung has already created a perfect camera, and it is the one inside Galaxy S7. ?Dual Pixel? 12 MP lens makes one of the most beautiful photos we?ve ever seen. It was a great change from a higher MP before, which allowed for a faster autofocus and much more impressive low light performance.


NEW COOL FEATURES
The Galaxy Note 7 is a great phone, and it comes with a cool new features and options. We present a few that caught our attention.
Iris Scanner
This is something new. An iris scanner is built right into the device, located near the front camera and it is in the form of another camera lens. Samsung claims that it also works well with glasses on, and first reviews show that although it may be slower than a fingertip scanner, it is much more secure. The time will show if people accept this new feature and use it, or will it be something everyone forgets about fast.
Samsung allegedly talks with banks in USA, to integrate iris scanner with their services - it sounds like a really good idea to unlock banking apps with your eye - the future is now!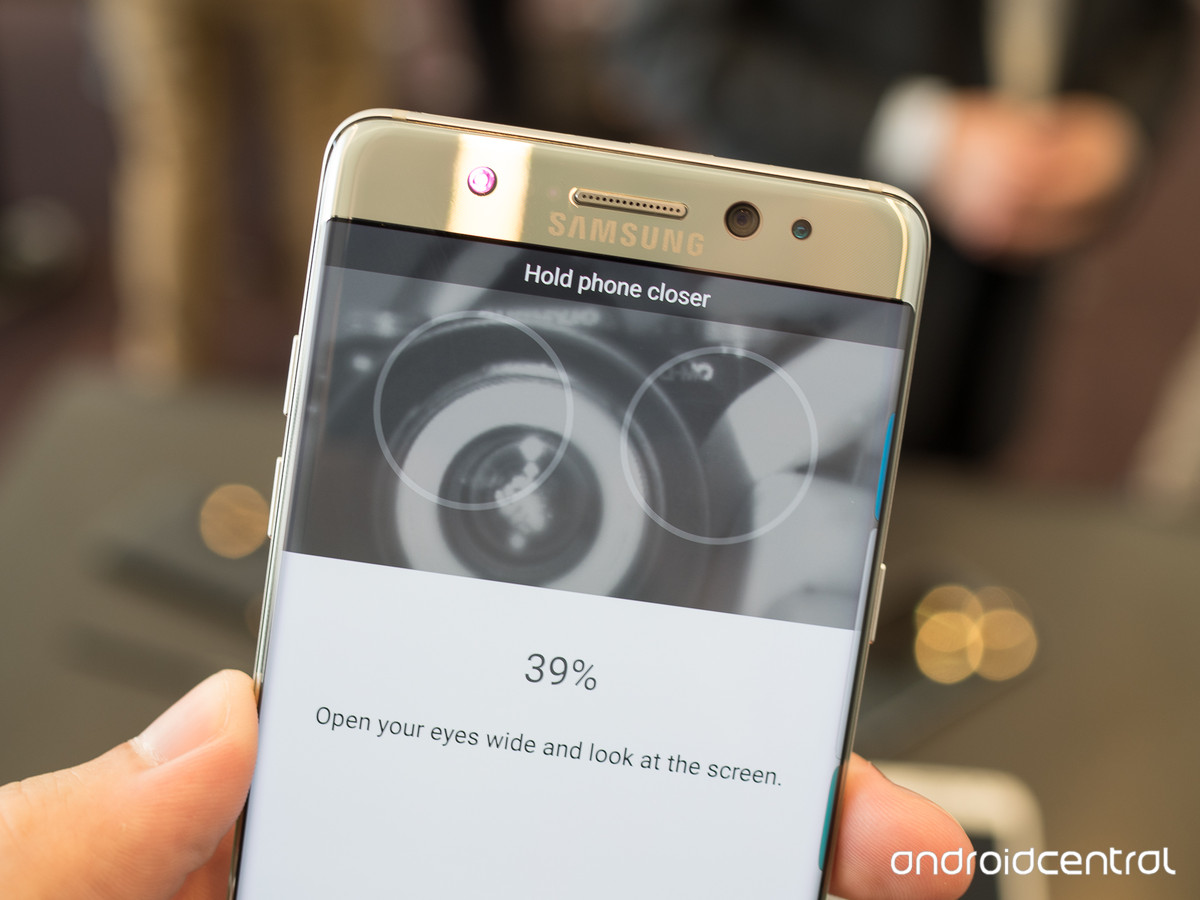 HDR video
Samsung Galaxy Note 7 will support playback of HDR videos, and it is the first smartphone which can do that. Samsung is teaming up with Amazon to deliver their growing library of HDR videos straight to Note?s 7 users.
USB type C charging
As the first device in the Samsung history, Note 7 comes with a USB type C connector. All peripherals that still have the micro usb port, will also work with Note through the microUSB - USB-C connector that comes with a new headset.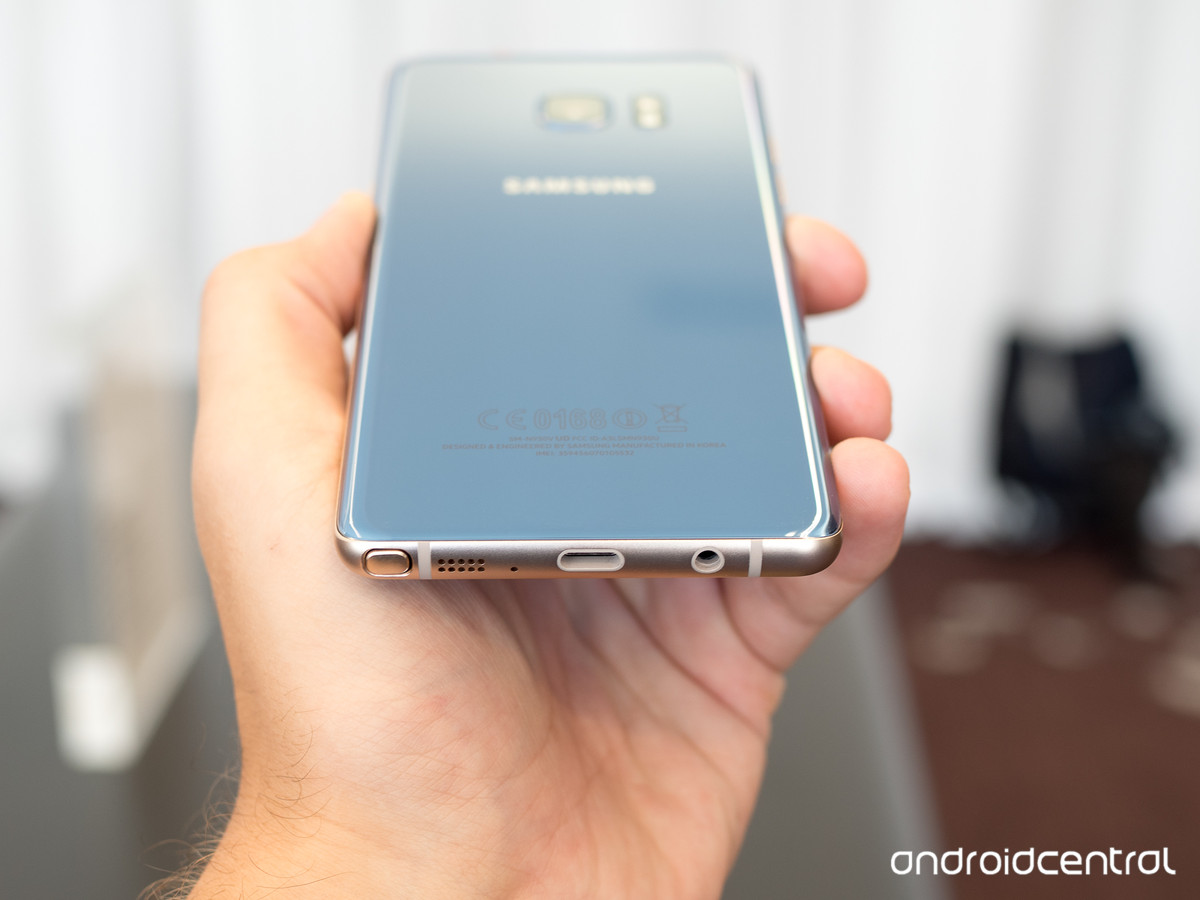 Samsung Cloud
Samsung presents a new service called Samsung Cloud. It will pack a 15GB of free cloud space to copy files from an old phone of yours. It is not yet clear, whether users will be allowed to store their files in the cloud, or it will be reserved for automatic backups.
GALAXY OF DEVICES
Samsung has also presented a few new peripherals, which will empower the alredy big family of devices. There is an all new VR headset, Galaxy Gear 2, Gear IconX (wireless, fitness earbuds). S Pen also got refreshed, and is now sleeker, water resistant and has a few new skills.


TECH SPECS
Apart from the always-so-boring tech specs, we want to share with you what seems important for us. Base model of Galaxy Note 7 will start with 64GB, and will also have a microSD slot with support for up to 254 GB of storage. That is a lot, and we are happy about it.
What also leaves us very happy is a battery capacity. Note 7 packs a 3500 mAh battery with a fast charging technology. Hopefully thanks to a refreshed TouchWiz, the system is now better optimised and will drain battery at a slowe rate, which will also result in longer battery life.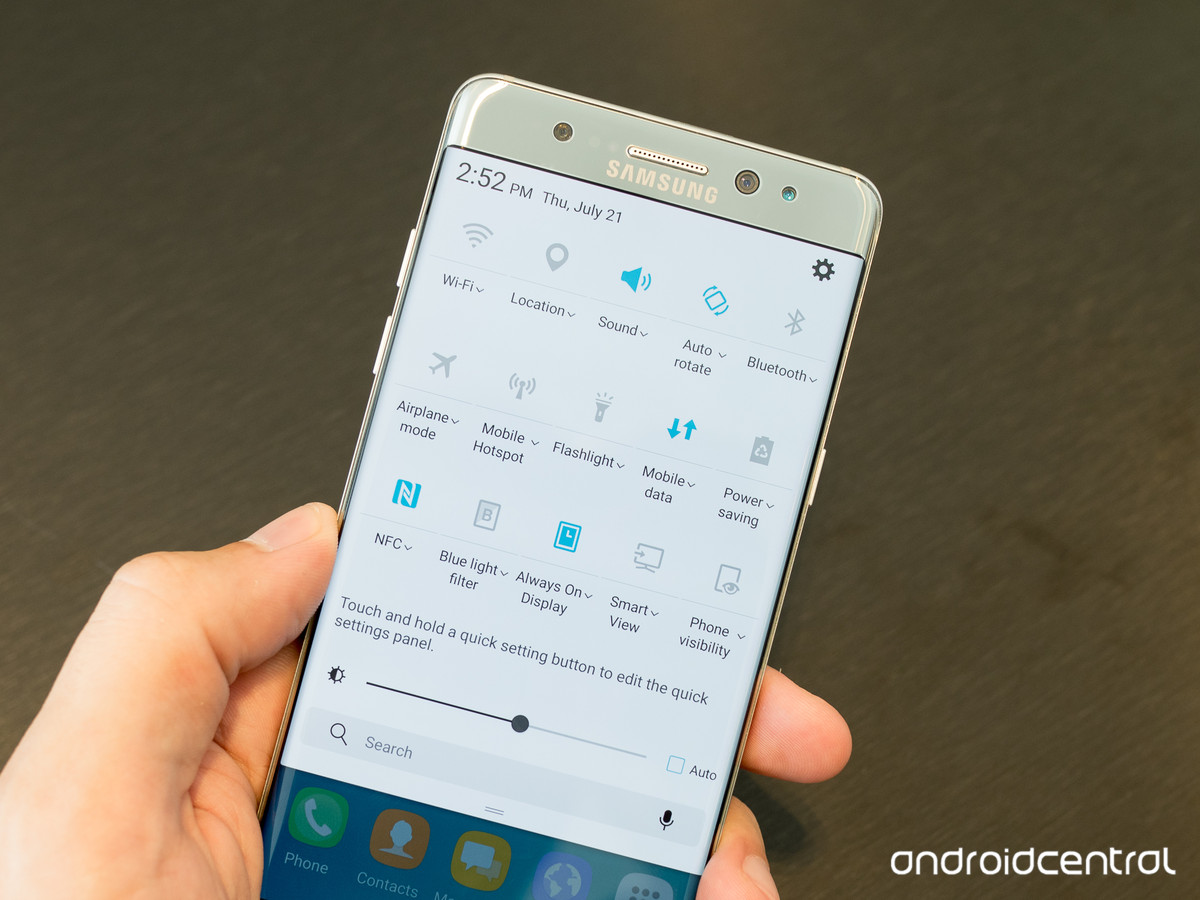 AVAILABILITY
Samsung Galaxy Note 7 will arrive on August 19th and will be available shortly after preorders end.

 

Most of the european countries will have it in the very beginning of the October.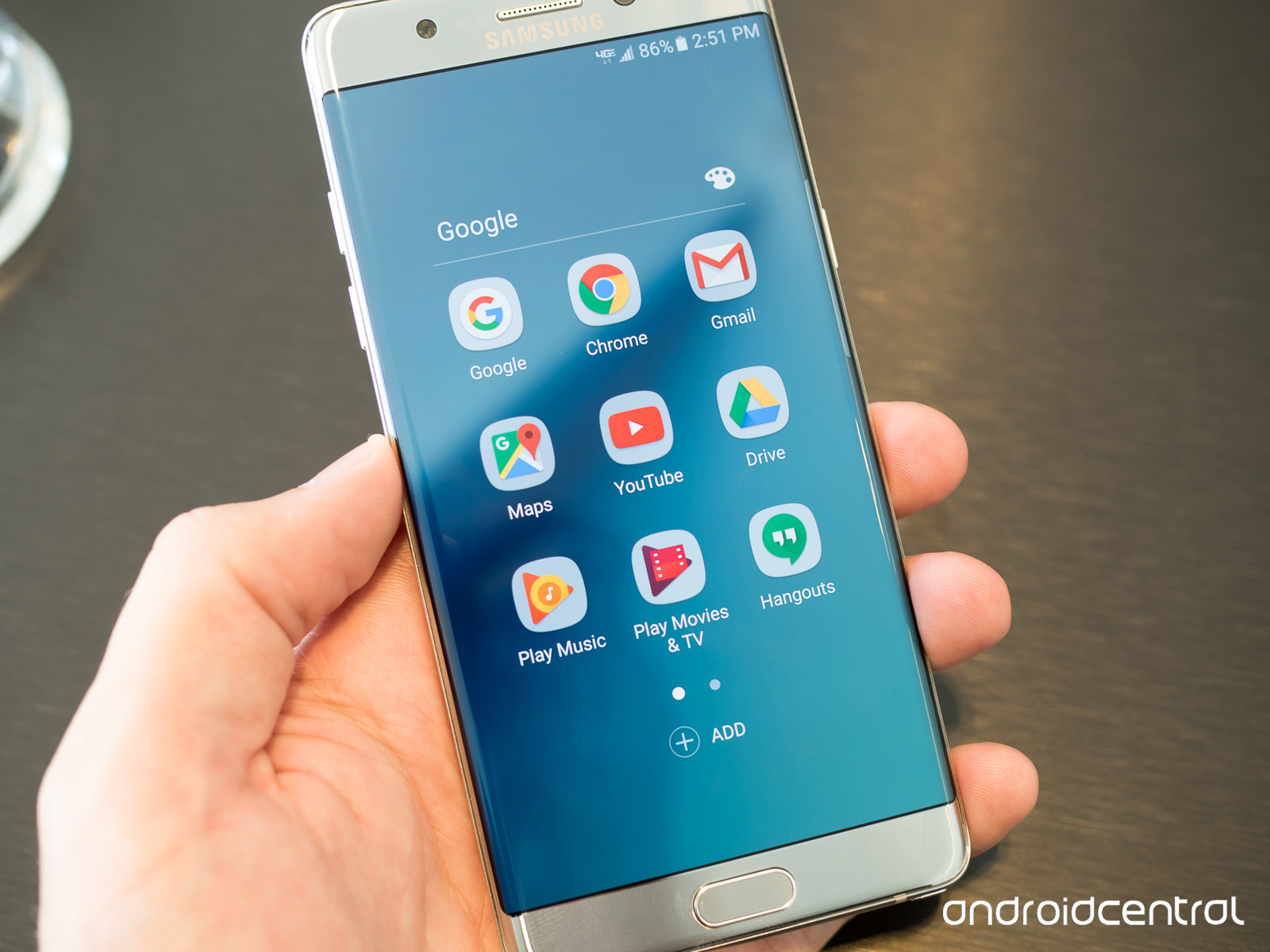 All images belong to androidcentral.com.